If you're like most California families, one day, you might have to deal with an ailing relative. What should you do? What financial options are available? Where do you start?
We can help.

Medi-Cal Eligibility and VA Benefits
Financial Security Designs
Tony Bevin: (858) 673-8448
HAVE A QUESTION?
Get The Help You Need For Your Loved One
You'll be surprised to learn that becoming eligible for Medi-Cal isn't based solely on income.
You can also own a house and other assets and still qualify for Medi-Cal but still be subject to Medi-Cal Estate Recovery.
Having experienced guidance can mean preventing estate recovery.
We think you'll find many wonderful resources while you're here. If you have any questions on financial assistance, elder care, VA eligibility, or Medicaid (called "Medi-Cal" in California), including denied claims, please fill out our Contact form or call us.
If you need to know if your loved one is in a Medi-Cal-approved facility, let's hop on a quick call. We're happy to help.
Medi-Cal Consultant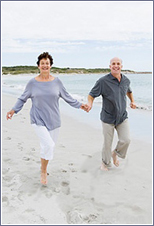 We guide our clients on Asset Protection, help with the process of getting admitted to Assisted Living or Skilled Nursing Facilities, fill out the admission agreements (some facilities ask for signatures on forms that they cannot legally require), and follow up on the application process.
Our service also includes advice on the transfers of assets and changes in beneficiaries to keep the State of California Estate Recovery Unit from coming back for payments that were made on behalf of a Medi-Cal beneficiary.
Most of our new clients are unaware they can become eligible for financial assistance through Medi-Cal/Medicaid, regardless of income.
California's Medicaid system is known as Medi-Cal.
This is a public health insurance program that offers essential medical services to people and families with kids, elders, people with disabilities, people in foster care, pregnant women, and those with certain conditions, including HIV/AIDS, breast cancer, or tuberculosis.
State and federal governments each contribute equally to the cost of Medi-Cal.
The funds paid for care (on behalf of the Medi-Cal recipient) are subject to estate recovery but are exempt from determining eligibility. Additionally, we advise the client on how to legally reposition assets and remain exempt from Estate Recovery.
We also help those who have been denied by Medi-Cal in the past – we are specialists in Appeals of denied Medi-Cal Claims.
We know it can be hard to care for aging parents while also working. We can help you find Medi-Cal-approved Skilled Nursing Facilities in San Diego (if needed) and handle your Medi-Cal or VA eligibility so you can focus on helping your loved ones get better.
If you (or a loved one) have been told to move out of your current facility because your condition has plateaued, or because there are no Medi-Cal beds available, or they are only rehab for the short term, Call Today!
CALL TODAY!
What To Expect If We Accept Your Case
We review your family's unique situation and strategically guide you on the proper, legal, and fully disclosed process of re-positioning assets to protect you from Medi-Cal Estate Recovery.
We handle:
The California Medi-Cal/Medicaid application process for you.
Follow-ups and long hold times with the County.
Denied claims (which are not uncommon during the application process).
We keep your family updated, as well as any nursing home billing departments needing status. Once eligibility is approved, you're all set!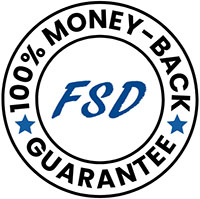 Any cases we accept come with a full money-back guarantee if you're not approved!
(See Disclaimer for full details.)
VA Benefits Consultant
We help veterans & their families in California understand how to obtain long-term care benefits from the Department of Veterans Affairs.
Most veterans are unaware of the benefits available through veterans' health care, state veterans homes, home renovation grants, or two disability income programs called Compensation and Pension.
It's astounding that roughly 1/3 of all seniors can qualify for up to $2,229 monthly in additional income through Pension under the right conditions. Pension is also known as the "aid and attendance benefit." Yet government statistics show only 5% of potentially eligible veterans are actually receiving the Pension benefit.
This benefit can help pay anyone, including your child, for home care. It can also be used to help you pay for professional care in the home, for assisted living, or for a nursing home. Imagine having an extra $2,229 monthly that you didn't even know existed.
MESSAGE US
---
What Our Clients Say About Us
Financial Security Designs has specialized in Medi-Cal and VA benefits and eldercare planning for families, spouses, and heirs for over 25 years.
We work hard as your advocate, simplifying the complex issues of receiving financial benefits and properly and legally protecting a family's assets.
We are your liaison between the nursing home and Medi-Cal/Medicaid to guide our clients when the facility attempts to discharge your loved one or if Medi-Cal/Medicaid is erroneously denied.
We have helped so many clients over the years and received incredible feedback from them. We invite you to review our Testimonials page or check out our latest Google Reviews below (if on mobile, tap on 'View larger map').
---
Click here to make an appointment to come in.