Financial Security Designs
Financial Security Designs guides clients on Medi-Cal applications, VA Benefits, Asset Protection and helps with the process of getting admitted to Assisted Living or Skilled Nursing Facilities.
Complimentary Initial Consultation
Understanding how Medicaid/Medi-Cal works in California can be difficult.

Who is eligible? Is it based on income? (Hint: No.) What's covered?
How one's family has situated their assets and their family member's medical needs all play a role in the Medi-Cal eligibility process.

To qualify, there are specific medical and financial eligibility requirements. Certain assets are exempt from the Medi-Cal eligibility process, including a retirement account, a primary automobile, personal property, and a primary residence (up to a fixed value).

With proper gifting and/or re-positioning of assets, eldercare planning can be painless with proper and experienced guidance.

Financial Security Designs has been based in San Diego, California, proudly serving California Families and Veterans in the process of Medi-Cal Eligibility and VA Benefits in California for over 25 years.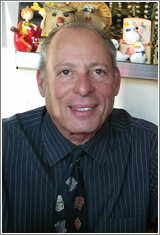 Tony Bevin

Medi-Cal and Veterans Benefits Consultant
Lic #0705325
Book a free 15 minute consultation with me to ask about your family's situation and needs.
LET'S CHAT
Tony has specialized in benefits and planning for families, spouses and heirs for over 25 years.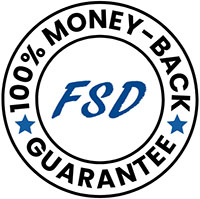 He works with families through all aspects of what's needed to help pay for care – admission agreements (some facilities ask for signatures on forms that they cannot legally require), proper transfer of assets and changes in beneficiaries, and following up on the application process.
He is the area Director of the San Diego North Advisory Board of the California Care Planning Council. This State council is a single source of community care providers and advisers who help the public deal with their retirement and eldercare needs.
When he's not working, Tony loves to be outdoors and volunteering his time. He's been the Team Leader for Poway Community Emergency Response Team for over 10 years. He is also active in the Poway Rodeo Committee and assists with staging the horses for the annual Poway Parade.
Tony can be reached at 858-673-8448 if you would like to learn more about receiving the benefits you are entitled to and protecting your assets.
CALL US
---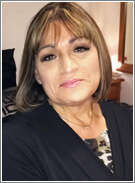 Alice Blonskij
Medi-Cal Consultant
Alice has worked for the County of San Diego Health and Human Services for 27.5 years determining eligibility for Medi-Cal, CalFresh and CalWorks.
In 2007, Alice worked in the Appeals department resolving conflict in all public assistance programs administered by San Diego County. She retired in August of 2018 and we're lucky enough to have her expertise on our team, helping us with eligibility and appeals.
Alice has a BAS in Criminal Justice Administration and an AS in Criminal Justice Administration.
---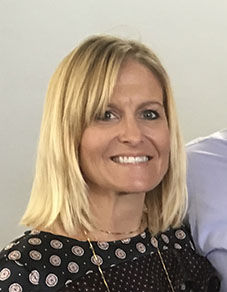 Melissa Barron 
Business Account Manager
We're so grateful to have added our newest team member, Melissa! She's an entrepreneur with her own herbal wellness and beauty business.
She's worked with the public for over 26 years in both healthcare and hospitality. She has extensive experience with medical insurance billing (private, Medicare, and Medi-Cal).
Melissa loves getting out of the office to meet with facilities throughout San Diego.
She spends her free time playing with her adorable son and visiting local farmer's markets.
---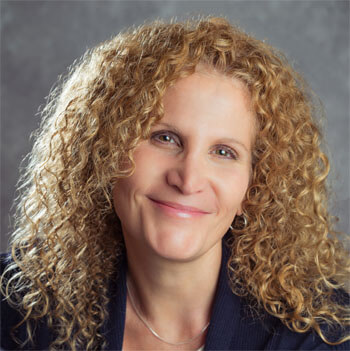 Shari Gittleman
Customer Relations | Marketing
Shari is a Customer Experience and Marketing Coordinator at Financial Security Designs.
Shari has a well-rounded education, completing a certificate program in TV Production and holding degrees in both Liberal Arts (High Honors) and Communication (Summa Cum Laude).
She is also a licensed insurance agent in the state of California. Over an extensive career in auto insurance, personal injury and accident investigations, TV production, and co-owning and running a family Health Insurance business, she honed her skills in writing, marketing, editing, advertising, negotiating, and customer advocacy.
Joining the team at Financial Security Designs has allowed her to follow her passion for helping clients navigate the world of healthcare, with the added bonus of working with her friend of 20+ years, Tony Bevin.
If you have questions, message us on LinkedIn or Facebook and we'll help you find a solution.